Pulling out all the stops to deliver high-quality care for European cancer patients
Welcome to the virtual conference hosted by EUCOPE and BPI on Europe's Beating Cancer plan!
About the conference
Earlier this year the European Commission published their 'Europe's Beating Cancer Plan' which aims to reduce the cancer burden for patients, their families and health systems. The plan, which represents the largest EU initiative on cancer since the 1990s, is a key pillar of the European Health Union. It lays out ten flagship initiatives along the patient care pathway, with a significant focus on delivering advanced diagnostics and personalised treatments to patients.
This conference brings together developers, clinicians and cancer patients for a discussion with decision-makers from the European Parliament and the European Commission around how advanced diagnostics and personalised therapies can be made more widely available to European cancer patients alongside foundational therapies.
Join the conversation
Take part in the conversation by going to #cancerconferenceEU to submit a question to the panelists or by using the hashtag #cancerconferenceEU on social media.
Agenda
14:00 Meeting introduction/agenda
Dr Alexander Natz, EUCOPE, Secretary General
14:05 Keynote Speaker
Manfred Weber, MEP and Chair of Group of the European People's Party (EPP)
14:15 Panel 1: Making advanced diagnostics available to European Cancer Patients
Anna-Eva Ampelas, Head of Unit for Medical devices, Health Technology Assessment, DG SANTE
Dr Tanja Španić, President, Europa Donna
Benjamin Gannon, Head of International Access and Policy, Guardant Health
Dr Tomislav Sokol, MEP and Member of MEPs Against Cancer
Dr Rosa Giuliani, Director of Public Policy, European Society for Medical Oncology (ESMO)
15:05 Panel 2: Striking the right balance between foundational and increased personalised treatments in cancer care
Antonella Cardone, Director, European Cancer Patient Coalition
Dr Peter Liese, MEP and EPP Spokesman for Health
Dr Cecilia Schott, Global Head Precision Oncology, Novartis
Dr Rosa Giuliani, Director of Public Policy, European Society for Medical Oncology (ESMO)
15:55 Closing Statements
Dr Kai Joachimsen, BPI, Director General

Meet the speakers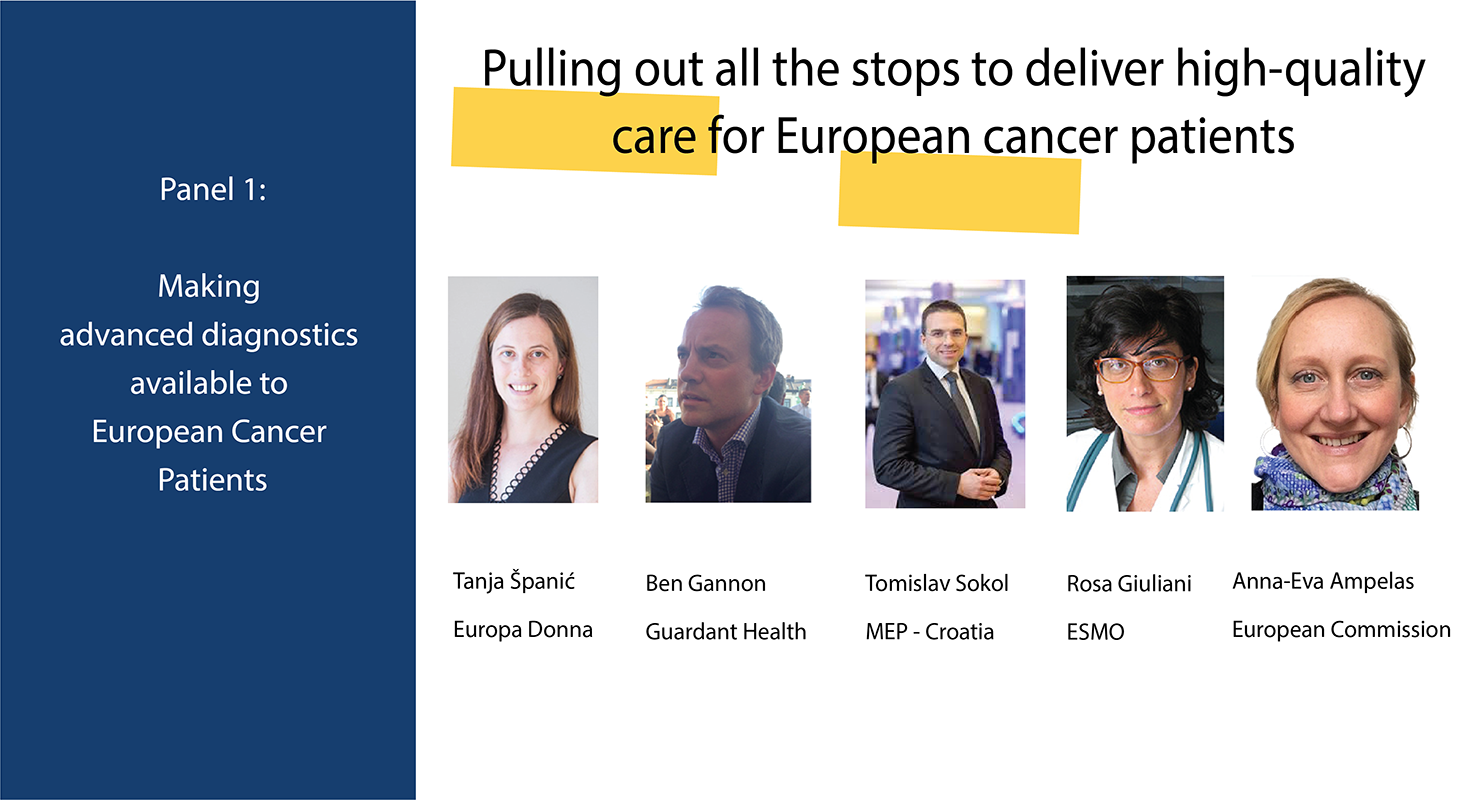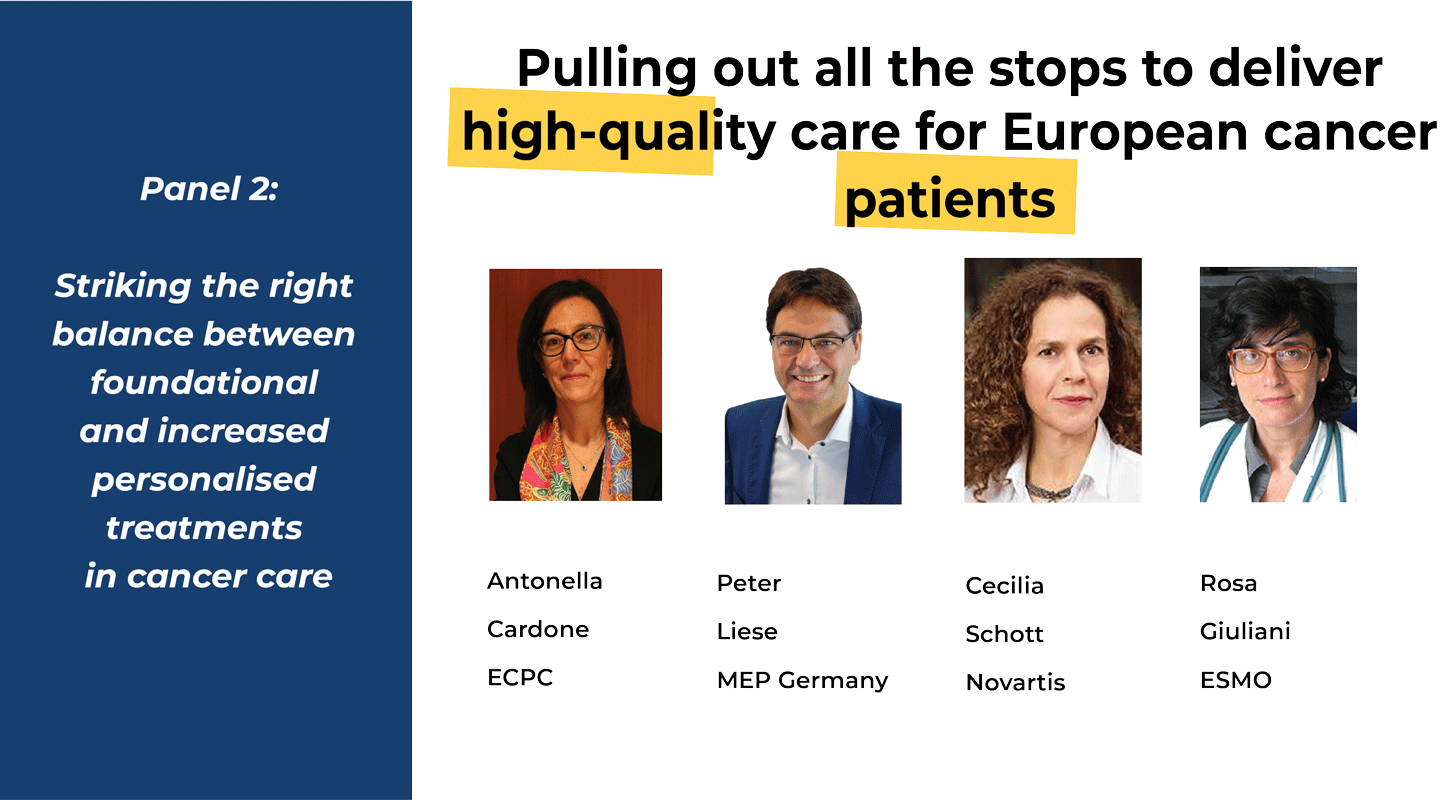 Moderator:
Jennifer Baker