ACCESS 2023 Europe Annual Meeting and Expo
2. Oct 2023 to 4. Oct 2023 — Register Here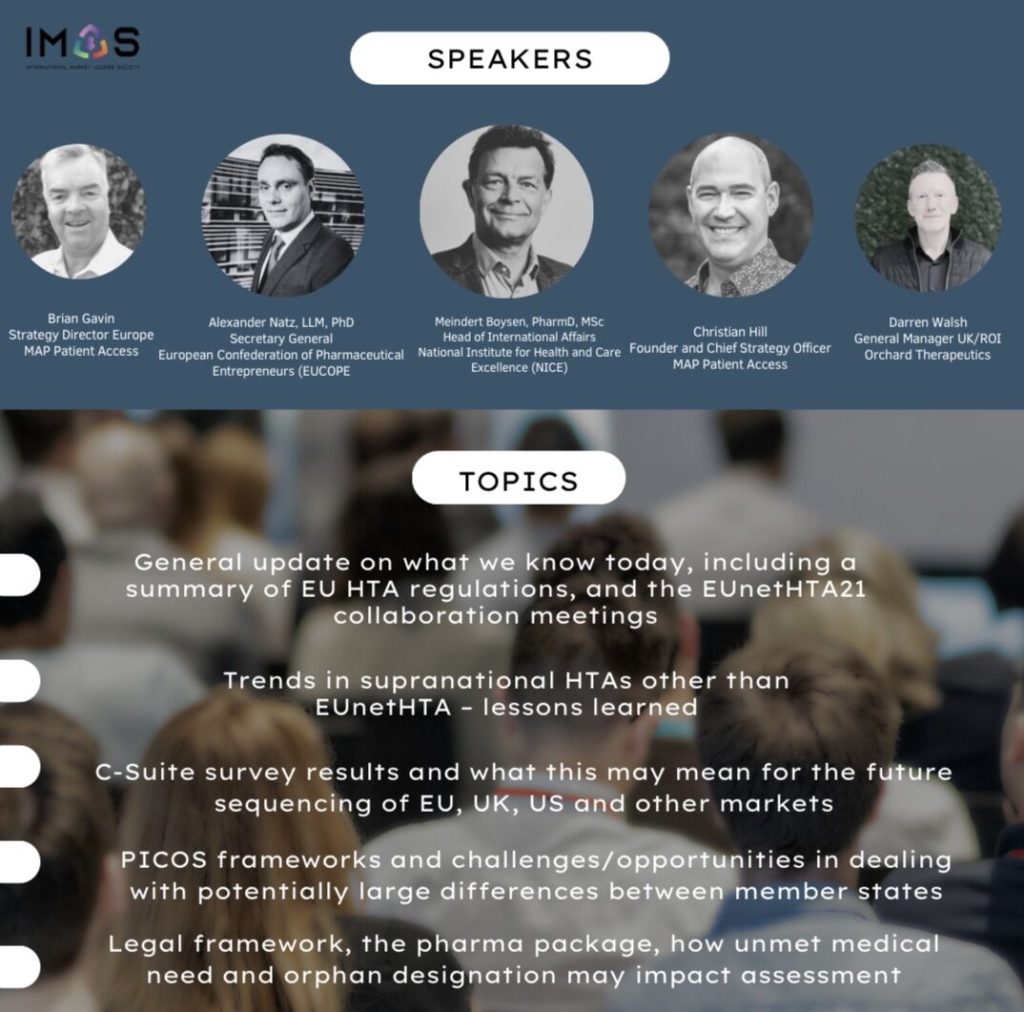 Join leading market access, reimbursement and pricing professionals at the ACCESS Europe 2023 Annual Meeting & Expo, organized by the International Market Access Society (IMAS), as we bring together leaders and innovators from across industry, academia and agencies to share best practices and shape the patient access framework to therapies across the region and globally.
Pre-conference Market Access Short Course: Global HTA collaboration; what can we learn and expect from these initiatives? (2 October | 13:00 – 17:00 CET)
This pre-conference short course will be offered in-person at the ACCESS 2023 Europe Annual Meeting and Expo. Separate registration is required, although there is no fee to attend this session. Registration is limited to the first 60 participants. EUCOPE's Alexander Natz will speak during this session.
Topics to include:
General update on what we know today, including a summary of EU HTA regulations, and the EUnetHTA21 collaboration meetings
Trends in supranational HTAs other than EUnetHTA – lessons learned
Legal framework, the pharma package, how unmet medical need and orphan designation may impact assessment
PICOS frameworks and challenges/opportunities in dealing with potentially large differences between member states
C-Suite survey results and what this may mean for the future sequencing of EU, UK, US and other markets
Registries and RWE – how these may influence and evolve with implementation of the EU HTA regulations