Pharmageddon: Rocket Fuel for Life Science Disruptors
18. Oct 2023 to 19. Oct 2023 — Register Here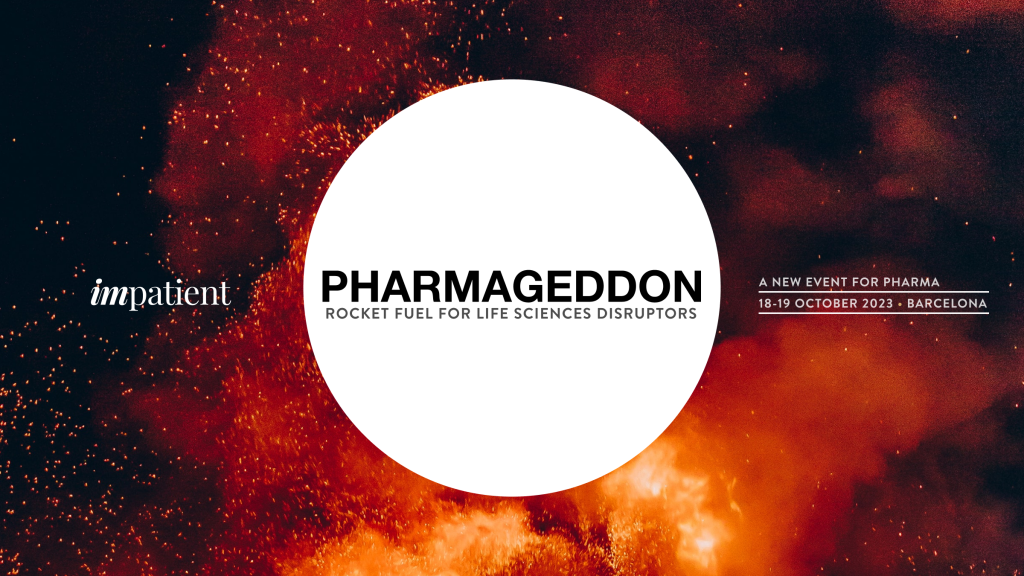 Pharmageddon is a brand new event, designed to dismantle our assumptions about the status quo and recreate a better industry for patients, HCPs and ourselves.
This is not a conference. Instead of testing your stamina by struggling through dozens of vendor presentations, participants will work in cross-functional teams to devise solutions that are bigger and better than you ever got to work on before now. But beware! This event is only for those prepared to use their imagination, to experiment, and push outside their comfort zone. By the end of the experience, all participants will have co-created multiple innovative, patient-focused solutions.
It is a dynamic, hackathon-like event built for life sciences leaders that want to ensure that commercial and medical teams become innovators rather than simply communicators. No vendor presentations or exhibitions. There has never quite been anything like it before. Join some of the industry's brightest disruptors in Barcelona, in May, for what will be a real learning experience.
Find out more and register here.
This event is organized by Impatient Health and will take place over the course of two days (18-19 October) at Estacio Espai Gatronomic (Av. del Marquès de l'Argentera, 6, 8, 08002 Barcelona, Spain)
---
**Please note that this is not a EUCOPE-affiliate event.