EUCOPE Resources / News / Press Releases - April 27, 2021
Fostering a European Advanced Diagnostics Ecosystem
The Genomics Working Group is made up of advanced diagnostics companies that have come together to ensure Europe will be able to draw benefit from the significant advances that have been made in genomic testing. The group aims to facilitate a dialogue around these technologies in order to make decision-makers and stakeholders more aware of their value and work towards fit-for-purpose assessment frameworks and clear and effective pathways for reimbursement of genomic testing.
"Advanced diagnostics" exploit the improved understanding of genomics, that is the study of genes and their functions, and related techniques. They are used for a variety of clinical purposes that span both research and clinical decision-making, including: screening for disease, diagnosis, prognosis, therapy selection and prediction of treatment benefits, monitoring risk of recurrence as well as support in clinical trial designs and discovery of genomic predictive biomarkers.
Advanced diagnostics represent a paradigm shift in medical care, primarily because of the vast amount of relevant information they generate and their wider uptake in healthcare systems carries significant benefits. These innovations facilitate earlier diagnosis of disease, improve the prognosis of disease outcome and enable targeted therapeutic interventions based on an unprecedented understanding of the underlying molecular characteristics of patients. Today we can deliver the right treatment for the right patient at the right time – with widespread adoption, the potential is enormous to derive exponential benefit to healthcare systems alongside more targeted and efficient use of resources.
Investment in genomics technologies and applications provides further societal benefits beyond our health systems, with dynamic advanced diagnostic "ecosystems" stimulating innovation, growth and employment, in particular in mature healthcare and biotechnology sectors.
Europe has been the source of much of scientific development in genomics, however despite the number of scientific breakthroughs in research programmes across academic centres and hospitals, the adoption of advanced diagnostics in the clinic and healthcare systems is still limited in scale and the overall rate of adoption in Europe is falling behind that of other regions globally. There are several factors to explain this:
The value of advanced diagnostics is not sufficiently recognised. Funding is insufficient and support not well suited to increase their role in the clinical setting, resulting in clinical practices not keeping up with the accelerating cycle of innovation in novel diagnostics.
The time to market for advanced diagnostics is too long, complex and fraught with uncertainty. There is a lack of pathways for appraisal that are time-bound and flexible and that can accommodate the unique characteristics of advanced diagnostics.
Essential clinical supporting infrastructure is lacking in Europe. This includes an appropriately trained workforce, data sharing and data storage infrastructure capabilities, and digital health recording within healthcare systems.
Specific actions from European governments and EU institutions will be needed in order to support the evolving ecosystem for advanced diagnostics:
Investing in an R&D ecosystem that fosters development, encourages innovation, and facilitates the uptake of advanced diagnostics
Developing specific and clear regulatory pathways for advanced diagnostics
Developing clear pathways for fast and efficient reimbursement for advanced diagnostics
Facilitating the integration of advanced diagnostics into clinical practice
Increasing the appreciation of the value of advanced diagnostics
In the coming months, we will be convening interested stakeholders from the health sector and beyond in order to create a dialogue around the value of a European advanced diagnostics ecosystem and the challenges related to reimbursement and uptake of these technologies.
To learn more about the Genomics Working Group or if you are an advanced diagnostics company looking to contribute, please contact our Genomics Working Group leader Matias Olsen (olsen@eucope.org)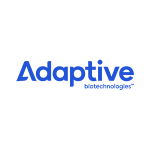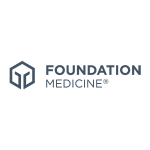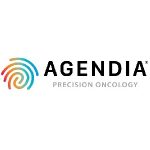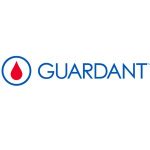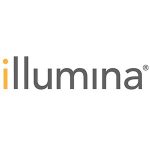 ---