News - March 29, 2023
New date for pharmaceutical legislation proposal set for 26 April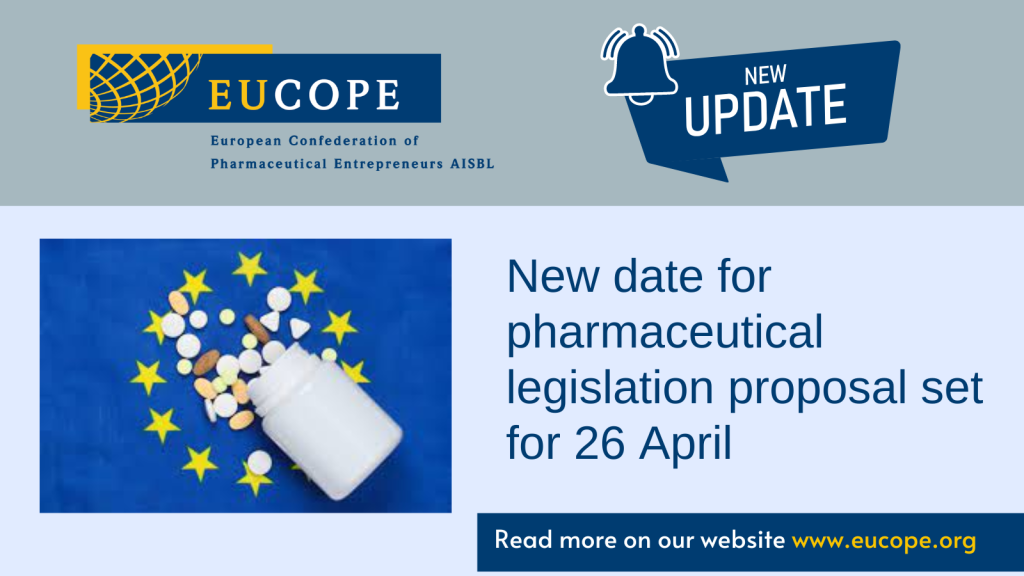 After announcing the delay from the 29 March deadline, the European Commission is now expected to publish its proposal to revise the European Union's pharmaceutical legislation on April 26, according to an agenda of Commission meetings published on 28 March 2023.
Before the announcement, EU Health Commissioner Stella Kyriakides recently said the reform is needed as "current rules were put in place in a different era and need to move with the times" in order to address "chronic challenges in this area" and solve problems "that have been highlighted by all for many years".
According to the agenda, the two legislative proposals that make up the file will be presented at the College of Commissioners meeting on April 26, along with a proposal for a Council recommendation on antimicrobial resistance. Another pharmaceutical-related item related to patents will be presented as well. That includes proposals on compulsory licensing, as well as on supplementary protection certificates.
Given the European Parliament elections in 2024, likely in the spring, this further delay could seriously risk setting back the legislative process for the file. After the proposal is published, negotiators from the European Parliament will have a limited amount of time to reach a common negotiating position before legislative work has to stop in preparation for the elections. A new Commission and Parliament could then choose to review, and even change, the work carried out to date.
EUCOPE will continue to keep you up-to-date of all developments related to the EU Pharma Package.
---
Please contact Stefano Romanelli (romanelli@eucope.org) for any questions related to the EU Pharma Package.