Member Spotlight / News - September 20, 2023
EUCOPE Member Spotlight: Q&A with Cevidra

Every month, EUCOPE spotlights a member company and the great work they're doing to advance the life sciences industry and drive innovation to serve patients better. In September, we spoke with Francois Lontrade, Directeur General, Laboratoire Cevidra.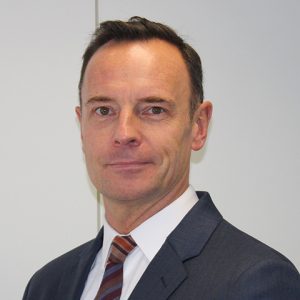 Before joining Cevidra, Francois Lontrade gained 18 years' experience within the Thea Group, where he contributed to deliver significant growth in a fast growing and challenging company at different global executive positions (Managing Director, CFO, Global Supply Chain, Operations, M&A, Equity investments). Now, as General Manager of this French "exploitant boutique", his job is to make sure that Cevidra delivers best-in-class services for foreign pharma companies who want to start selling drugs in France.
Tell us about your organisation, its mission and how you drive innovation internally?
Cevidra is a small pharma company (GMP GDP certified) offering services to foreign companies willing to sell their drugs in France. We can help you to register your product, to run an Early Access Program if you are entitled to, and we can be your exploitant and build long term partnerships.
We act as a local subsidiary, facilitating access to innovative medicines for patients in need. This is achieved through our expertise in early access, encompassing a full range of services from regulatory to logistical aspects and data collection. Our mission is to contribute to improving public health by offering personalized and tailored solutions to meet the needs of our partners and clients. We foster innovation internally by encouraging creativity, collaboration, and continuous team development.
Product innovation is performed by our clients and we are here to help them to find the best way to make their drugs available to French patients.
How do your organisation's activities help patients now and into the future?
Cevidra helps patients both now and in the future by providing quicker and easier access to innovative drugs that can enhance their quality of life or offer hope of a cure. We also play a role in advancing the life sciences sector in France by facilitating the presence of foreign companies, and bringing their expertise, technologies, and investments. Additionally, we support the collection of real-world data that can contribute to the advancement of scientific and medical knowledge.
What do you see as the biggest challenge facing the life sciences industry today?
First, I believe that many experts and professionals are better equipped to answer this question. There is a big gap between poor and rich countries in access to diagnostics and treatments. Working towards reducing it is a big challenge.
Another significant challenge facing the life sciences sector today is the complexity and uncertainty of the regulatory and policy framework governing our activities. We must contend with increasing demands related to the evaluation, authorization, reimbursement, and pharmacovigilance of our products. This can escalate the costs, timelines, and risks associated with bringing these products to market. We must also adapt to technological advancements, the expectations of patients and healthcare professionals, as well as societal and environmental issues that impact our reputation and performance.
If we speak about the market Cevidra is interested in today: the promotion of France's attractiveness as a destination for life sciences companies, particularly in terms of taxation, innovation, competitiveness, and education.
What are the major health policy issues and themes that you are most focused on in 2023?
The key issues and policy themes that have our attention in 2023 include:
The revision of the French early access system for innovative medicines, with the goal of enhancing its effectiveness, transparency, and alignment with the European system.
The negotiation of the next framework agreement between the Economic Committee for Health Products (CEPS) and Leem, defining the pricing and reimbursement terms for medicines covered by health insurance.
What attracted you to join EUCOPE and how can we help you achieve your business goals?
We have joined EUCOPE because we share its vision of a Europe where patients have access to the best possible care through innovation in the life sciences sector. We also appreciate its role in representing and engaging with European institutions, national authorities, patient associations, and other stakeholders in the sector. EUCOPE can assist us in achieving our business goals by providing a professional network, strategic monitoring, legal and regulatory support, as well as partnership and visibility opportunities.
---
For more information about EUCOPE membership
Visit our Benefits of Membership Page, or schedule an introductory call with our Business Development team office@eucope.org